PLASTIC ZIPPER PACKAGING / ZIPPER LOCK PACKAGING
.
Plastic zipper packaging is probably one of the most creative packaging over the years. Transparent zip closures are the definition of practical and easy closing. A quick move and you have ensured complete protection of your products from any external variables.
Zipper is the ideal packaging for garments, socks / pantyhose, electrical / electronics, food, vegetables, microelements, fragrances, seeds, tea, jewelry as well as in any occasion a product requires to be used in parts.
If you want the best for your customers, plastic zipper packaging for your products is a must-have. Choose from a variety of color combinations and prints that will beautify your brand and make it easier for your customers. For even easier use, pack the products in zipper lock with a closure / zipper clip.
For raw material, we recommend you choose between low-density polyethylene (LDPE) if you want to give glossy appearance, high-density polyethylene (HDPE) for discreet matte presence or polypropylene (PP) for crystal transparency.
ORDER YOURS!
.
WE DESIGN FROM THE PRINCIPLE OF THE BAG
FIT THE NEEDS OF YOUR BUSINESS
DIMENSION | PRICE | PRINT |COLORS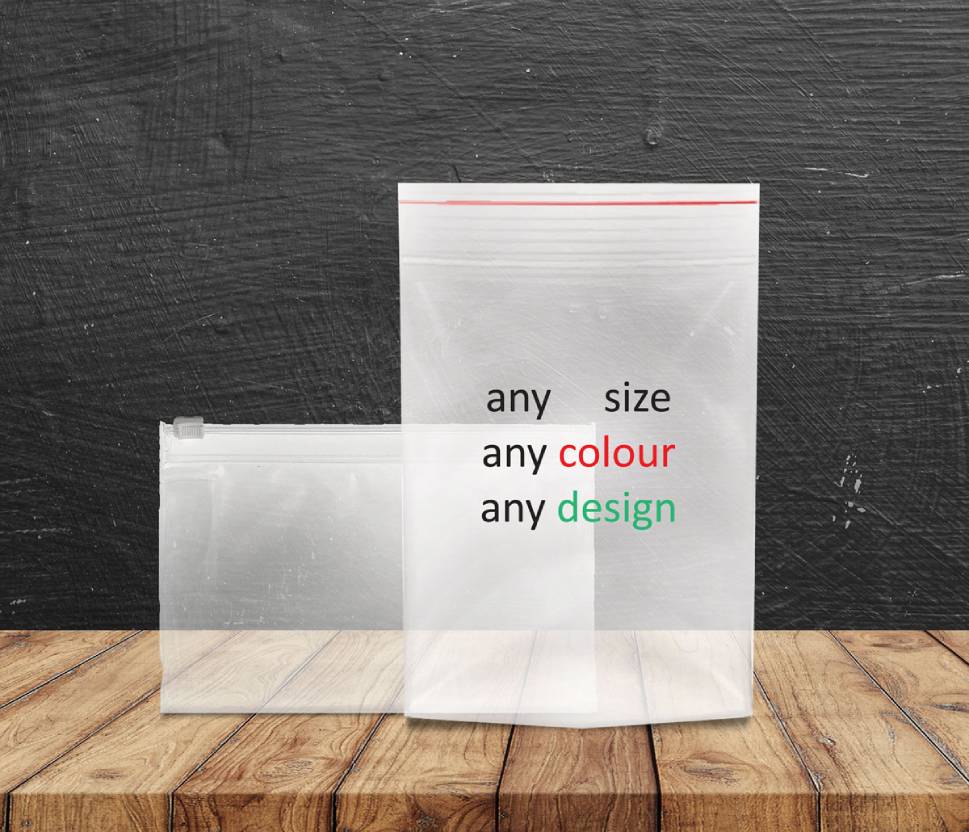 PORTFOLIO | PLASTIC ZIPPER PACKAGING / ZIPPER LOCK PACKAGING
.