HARD PLASTIC HANDLE BAGS
.
If you are interested in a more classic choice that will accompany your products with elegance and excellent durability, then a plastic bag with a hard plastic handle is a guaranteed choice.
This durable plastic bag with a hard plastic handle fits into clothing, footwear, graphic arts, electrical / electronics, glassware and gift items, bookstores and any store with heavy or large products.
Feel free to choose the size and color that suits your brand and let your consumers enjoy the stability and reliability you offer them with our plastic bag with hard plastic handle.
At Print & Plast, our plastic bags with hard plastic handle are made from polyethylene in a glossy (LDPE) or matte (HDPE) version, depending on what best supports the logo or design you choose, and is 100% recyclable material.
ORDER YOURS!
.
WE DESIGN FROM THE PRINCIPLE OF THE BAG
FIT THE NEEDS OF YOUR BUSINESS
DIMENSION | PRICE | PRINT |COLORS
Choose our classic hard handle or our new softer, handy, high end handle for the plastic handle with a hard handle. Available in many colors.
Creating a printing press on each side, the choice of plastic bag with soft loop handle is ideal for anyone who wants extra advertising and useful storage space.
Research has shown that packaging and packaging products have the power to bring about a real change in your brand image. In order to move your products to the market in character and dynamism, our team recommends plastic bags in multiple dimensions, colors and designs at the best prices in the market. Choose a plastic bag with a hard handle. Made from 100% recyclable material, you can give your bag a striking shiny shape or an elegant matte look.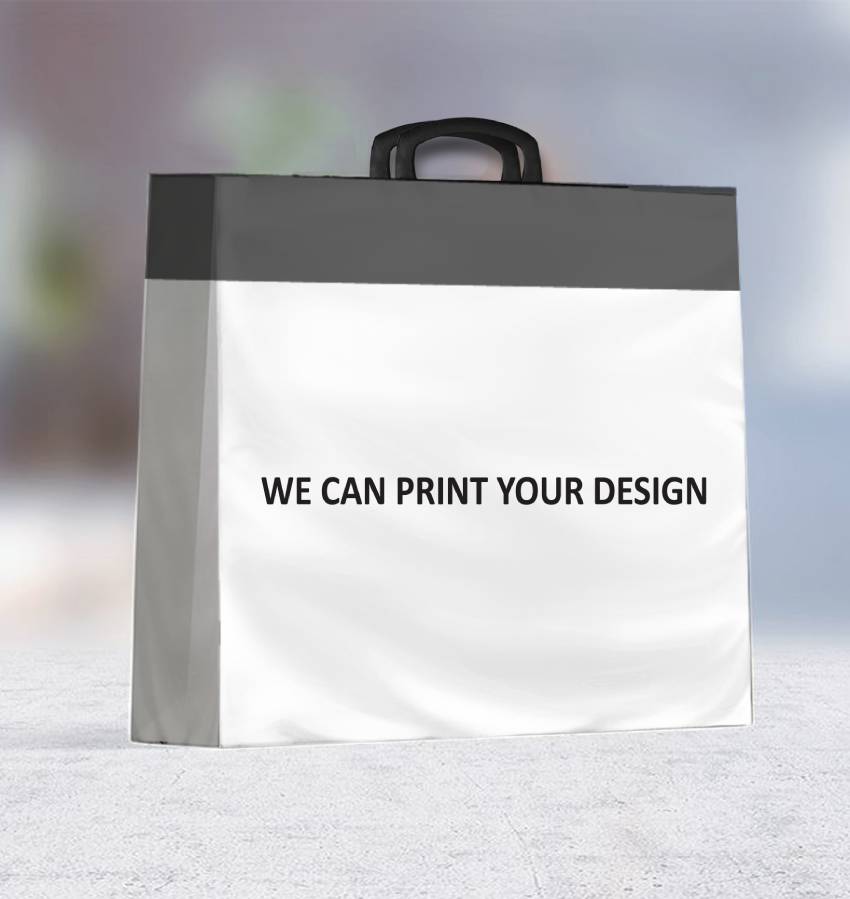 PORTFOLIO | ΒΑGS WITH HARD PLASTIC HANDLES
.
BRANDED HARD PLASTIC HANDLE BAGS